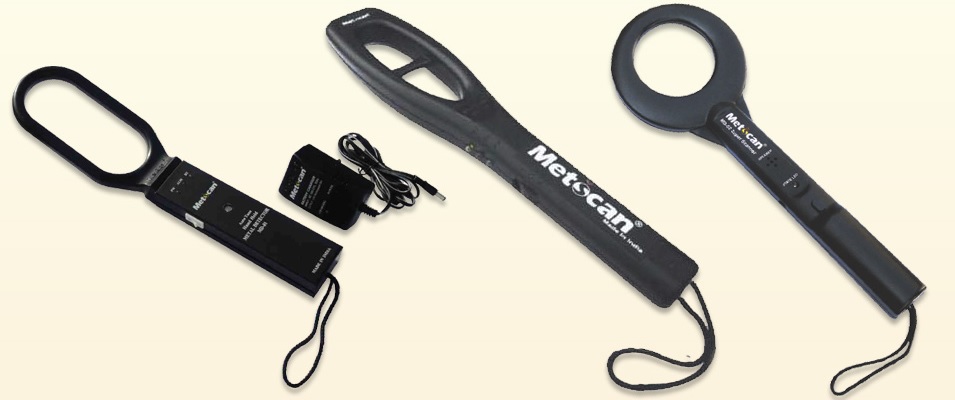 Instruments that detect the presence of metal in its nearby surroundings are called metal detectors. They are handy in detecting metal hidden safely away from the naked human eye. The end of the 19th century saw a growth in the knowledge of scientists and engineers who wanted to improvise their knowledge on electrical theory to concoct of an instrument to pinpoint metal.
The first handheld metal detector was developed by a French inventor, Gustave Trouve in 1874 for detecting and extracting metal objects such as bullets from human patients. The earliest known metal detectors were unrefined, consumed a lot of energy in the form of battery power and worked to a limited extent.
The first industrial metal detectors evolved in the 1960s and used substantially used for mineral detection and other industrial applications. These uses included detection of knives and guns, geophysical prospecting, archaeology and treasure hunting. They are also useful in detecting foreign bodies in food and in the construction industry.
Types of Metal Detectors
Very often, it embodies a handheld unit which has a sensor probe which is swept over the ground or other objects. Upon contact with even a piece of metal, the indicator sounds with a changing tone in the earphones or a needle moves on an indicator.
Another common place indicator is a stationery "walk through" metal detector used at entry points in various places like prisons, courthouses, airports or any high security place. It is placed on a person's body to sense the presence of any metal or foreign object.
The simplest and easiest form of metal detector is an oscillator producing an alternate current that runs through a coil producing an alternating magnetic field. If an electrically conducive metal is near the coil, it induces eddy currents in the metal which produces a magnetic field of its own. Another alternate coil is used to measure the magnetic field (acting as a magnetometer) which registers a change hence detecting the metal.
Uses of Normal Metal Detectors
The uses of metal detectors are many. Firstly, they use it for coin shooting which means to locate a potential site, prospecting which means to look out for gold, silver and copper in their natural forms, to forage for discarded or lost manmade valuable objects like jewellery, mobile phones, cameras, etc.
Relic hunters also use metal detectors in their search for items of historical interest. Beach combing is another activity which makes use metal detectors. It can be used to gauge tidal movements and beach erosion.
Metal detectors also bring joy and happiness to some in the way of engaging in the art of learning as well as showing off one's skill to others in metal detecting clubs across the United States of America. It then is an instrument of leisure and pleasure. Screening at high security zones is also another usage of the instrument.
Uses of Industrial Metal Detectors
All said and done the industrial metal detector and its usage is not to be overlooked. From a multitude of metal detectors the Industrial Security Equipment such as industrial metal detectors serve an important purpose.
The pharmaceutical industry, food and beverage industry, textile and garments industry, plastics, chemicals, lumbering, mining and packaging industries are heavily dependent on industrial metal detectors.. It is an integral part of these industries for safeguarding their purity.
Suppliers
We can safely conclude here by saying that the industrial metal detector is an important modern invention which has enhanced and made revolutions in the industry. Such an important invention is at the doorstep of every valued customer. They can be purchased from Industrial Security Equipment Suppliers in Delhi.