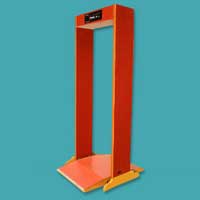 Emergencies can occur untold and are of different types, starting from medical emergencies to accidents and security emergencies. The best way to safeguard yourself from all kinds of personal safety threats is to back yourself with essential security products. The security products in India are witnessing a surge in popularity for all the good reasons. With the need for security at its peak, the technology is also rapidly growing with advanced features.
The security products are one of those products that can help you prevent robbery, theft, and burglary.
What is the Purpose of Using Security Products?
• It serves up as the prevention and the protection of your house, business, and valuable belongings.
• Minimize the chances of crime.
• It takes care of your safety.
• Lends peace of mind.
• It offers a remote view so you can keep a tab of what's going on inside your house, even when you are away.
• Prevents criminals from attempting break-ins.
The Best Home Security Products Available
Security products comprise multiple security gadgets, all of which can be purchased in bulk from the security products manufacturers in Delhi. The main idea behind using these security products is to back yourself and your business from future or immediate threats. You can have things actively monitored and also the people that are close to you even from isolated locations.
They have:
• Easy installation process
• Wireless connection.
• Easy accessibility from anywhere through laptops, tabs, and mobile phones.
• Motion sensors.
• High-end cameras.
• Easy monitoring facilities both the outdoors and indoors.
The Must-Have Security Products
• Searchlights
• Metal Detectors
• Guard Watch System
• Under Vehicle Inspection System
• Home Security Systems (Wireless)
• Burglar Alarms
• CCTV Cameras
• Door Lock Systems
• Biometric
Reasons Why Investments in Home Security Systems Is A Priority
Act as First Line of Defence
The first and foremost reason why you must prioritize installing home security tools and products is that they act as the first line of defence against crimes attempted on your house and your
family. Installing a home security system ensures your house and valuables are protected.
Reduce the Insurance Premiums for Home Owners
When you become a homeowner, insurance is mandatory. And that is one of the major reasons for you to invest in security products for your home. The homeowner's insurance cost differs according to the insurance company, location, payment mode, home types, and other multiple factors. While you might not be paying much attention to the insurance policy of your home. Remember, that there are insurance companies that offer a huge discount to owners who have installed home security systems.
Remote Monitoring with Outdoor and Indoor Security Products
When you are traveling, you might be worried about your property. A home security product like a CCTV can offer you the scope to have your home monitored, despite where you are. This can offer you peace of mind, as you get to check on your property from anywhere in the world.
Keep your home safe with the widest range of home security products and systems available in the market. A one-time investment in these tools can ensure your complete protection from all types of crimes possible.